Ayush Mehra
is currently on cloud nine with all the praise he has been garnering for his performance in his latest show, '
Call My Agent Bollywood
'. ETimes got in touch with the actor for an exclusive interview where he spilled the beans on how he came on board for the show, bonding with
Dia Mirza
, and sharing screen space with seasoned actors. Excerpts…
How did you come on board for the series?
It was the lockdown and I was at home. Obviously, I had done a lot of YouTube content and the casting directors of the show knew me. I got a call from them saying I have to play this agent in a show called, 'Call My Agent Bollywood'. I asked them if it was some spy thriller show. So they told me no I have to play an agent to a Bollywood star. Auditions weren't happening because of the pandemic. I did the test on Zoom. They also sent me a link to the original show to watch but I didn't get any time to watch the show before the screen test. I did it after my test and that too in just one sitting. I was in awe of the series. I really wished at the time that I would get the show and to my luck, I did.
What attracted you to the role?
I really loved the original show. To contextualise the show in Bollywood would be such a humongous task and cool too. In our country, Bollywood is like a religion. My character was so sweet and lovable and passionate about his talent. The character has talents and tricks and that is what pulled me to the role. I remember I had a discussion with our director Shaad Ali sir where he also said the same thing. He, too, felt that my character is one of the most lovable ones in the show. He advised me to play it like that only, without any malice. He just told me to look honest and believable.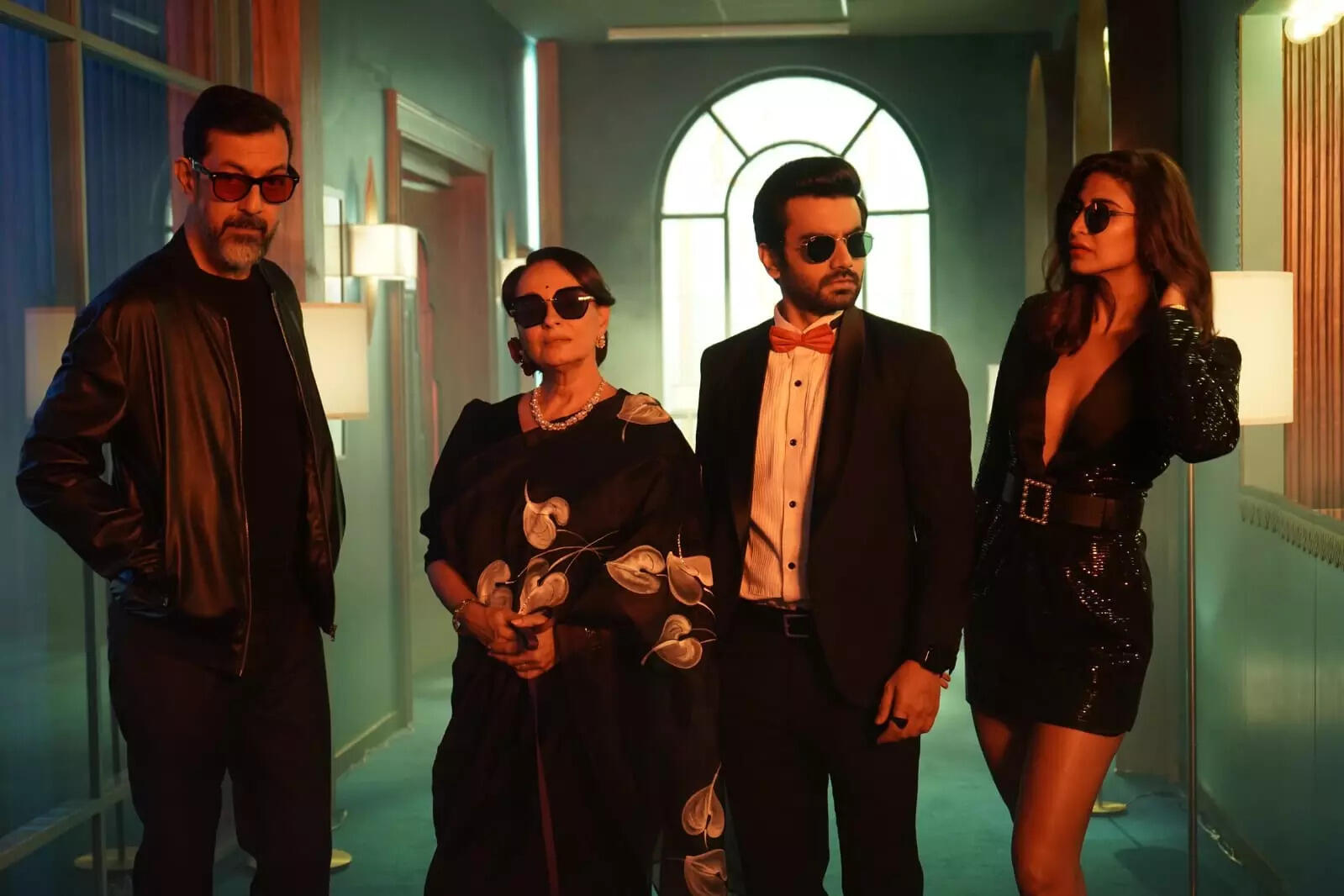 You are an actor yourself. Were you skeptical to tell stories about what happens behind the glamour?
No, I wasn't skeptical at all. There is actually nothing that happens behind the glamour that people are not supposed to know. It is such a fun industry. It is really lovely working over here with fun people who are creative and like-minded. I was very excited in fact because I wanted people to know what happened behind the scenes and get a glimpse of what the world there is like. As an actor, people just see the final finished product. But what goes behind that, the effort, the energy, synchronization, the coordination – so much is involved. It is a perspective behind the camera and people need to know about this so I was very excited.
You shared a great bond with Dia Mirza on the show. What was your real-life chemistry like?
Dia Mirza is one of the sweetest people on this planet. When she walks in on the set, she glows. It is not just me who thinks like that, it is literally everybody. We all get amused by how pretty she looks. Not just looks, she is very talented and so grounded. I remember I was very sceptical about going and talking to her because in my eyes she is a big superstar. I didn't want to intrude on her space. She came up to me and started rehearsing lines and chatting. It was such a sweet gesture on her part. She made me feel comfortable. We are good friends now. This is something I will always keep with me. In the show, I manage Dia Mirza and I am sure she must be a treat and a privilege to manage in real life too because she is really very sweet as a person.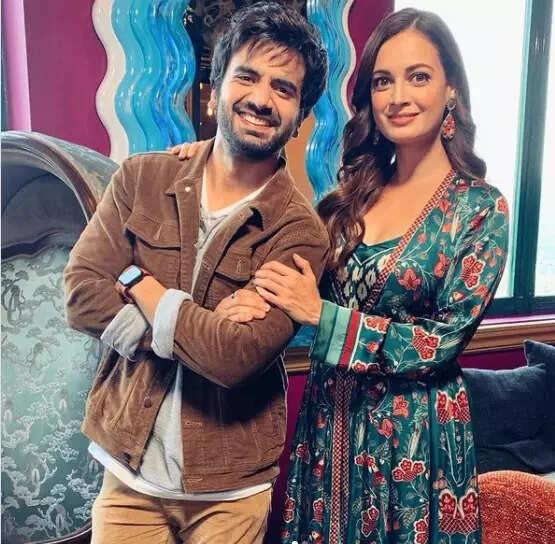 What is that one thing you have learned about Dia Mirza that most of her fans out there are not aware of?
Dia is one of the most humble and hard-working actors. She would rehearse her lines, discuss scenes with me, be ready to try new things which not many people are aware of. When you see stars on screen, you have a perception of them. But when you actually get to meet them, you are taken by surprise. I think everybody should know this fact she is genuinely a real person. She is a very nice person and that reflects on her face and that is one of the reasons why she glows. She is beautiful inside and outside.
Can you share any fun or interesting anecdotes from your shooting days?
There are actually too many fun and interesting things that happened on the set. I remember that funeral scene. Everyone was coming and talking about Mr Soumyajit Das Gupta who just passed away in the agency. The scenes were totally improvised. There was a time when Lillete Dubey ma'am and Ila Arun ma'am had to go at each other and they did not stop. The take went on for 10-15 minutes. The minute that ended, everyone on the set started clapping. They were actually going for each other. It was so beautiful and organic to watch. It was such a friendly and fun banter. That was one of the funniest things we witnessed on set.
Even with Tigmanshu Dhulia sir, the whole tissue joke between Aahana Kumra and me was a random insert. Shaad Ali sir said we call Tigmanshu sir tissue and there was a tissue box there so why don't we use it. I asked him if I can use a tissue like that and he was like, yes, of course you can. The tissue joke became one of the funniest scenes on the show. It was fun.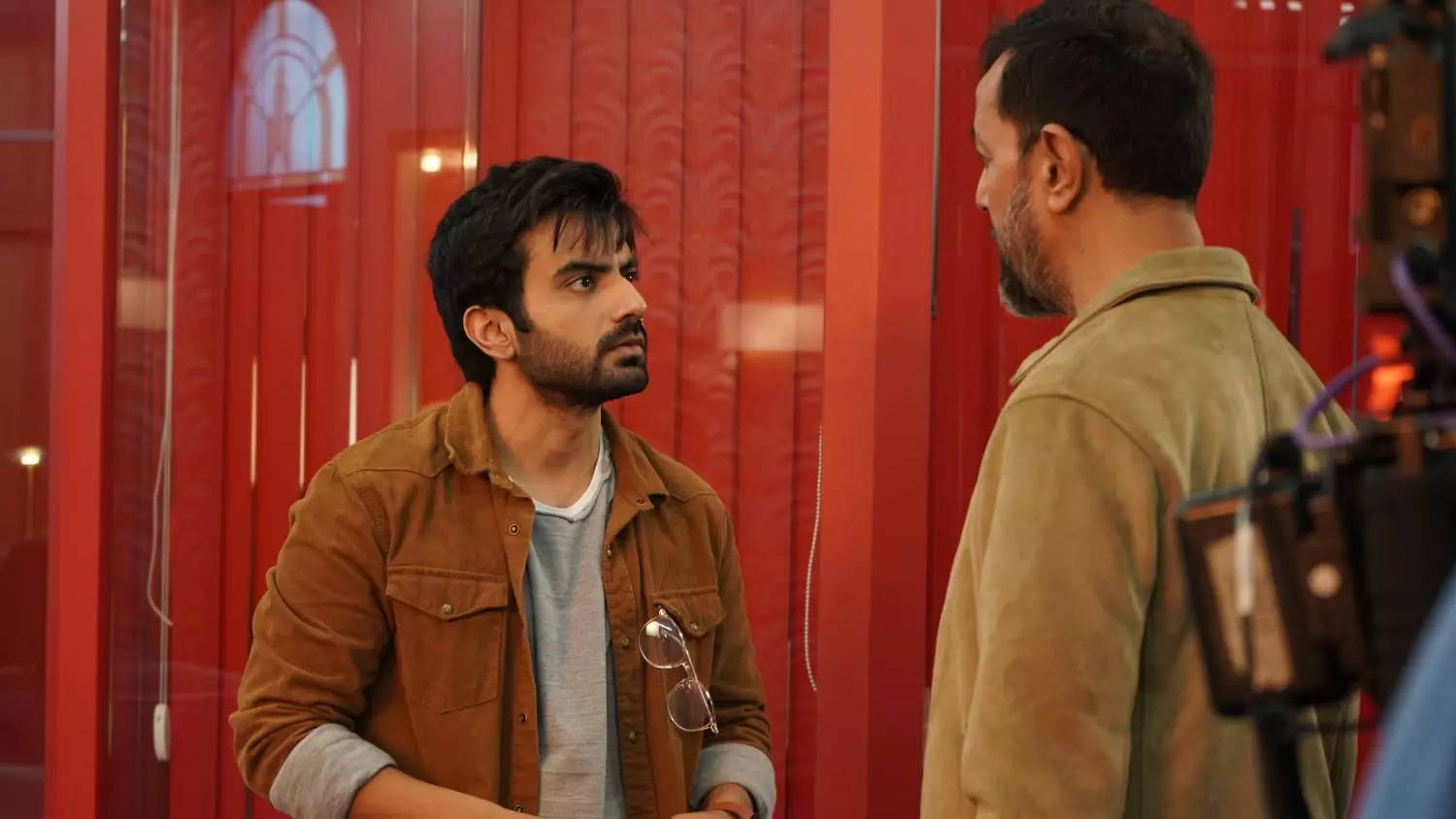 I was really excited to act with Rajat Kapoor sir because I really rate him as one of the best actors of this country. My first scene was with him and I was really excited and nervous. I learned his lines, my lines, and everybody's lines and I went on the set. As soon as Shaad sir said action, I saw Rajat sir forgetting his first line and I prompted him. He looked at me and asked, 'How do you know my line?' We all had a lot of fun. We ate lunch together. It was a treat to work with all these talented actors.
The film featured some talented and seasoned actors. How was it sharing screen space with them?
It was really beautiful to watch them perform. I have grown up watching them on screen. Getting a chance to know them and act with them was great. It was a privilege to act with the cameos and also the main cast. Nobody is insecure and fighting for their lines. Everyone is doing their part. It was great to share that camaraderie with them. There is so much give and take, so many rehearsals that they do. Even if they are done for the day, they would wait and give the other person cues.